Friends,
I recently spoke on the Senate floor to pay tribute to North Carolina's military families, servicemembers, and veterans as we celebrate Military Family Appreciation Month and head into the Thanksgiving holiday.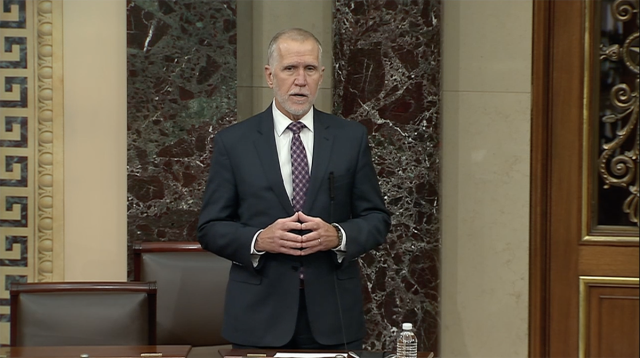 Watch my remarks here.

I want to thank each of you from the bottom of my heart for all that you've done and all that you continue to do. We owe a debt to each of you that we can never repay, but as long as I'm in the U.S. Senate, I will continue to honor your service by working with my colleagues to do right by you and your families.

I wish you and your loved ones a healthy and happy Thanksgiving. As always, if you or a veteran you know needs assistance, please contact my office at tillis.senate.gov. God Bless.