As we continue to respond to the coronavirus pandemic, I want to take a moment to update you on where North Carolina stands in the fight against COVID-19.
Governor Cooper entered North Carolina into phase 2 last Friday, lifting stay-at-home orders. With this phase, restaurants, hair and nail salons, barbershops, churches, and pools opened at 50 percent capacity. Childcare facilities, day camps, and overnight camps were also allowed to open with enhanced cleaning requirements. This phase will bring us through June 26th.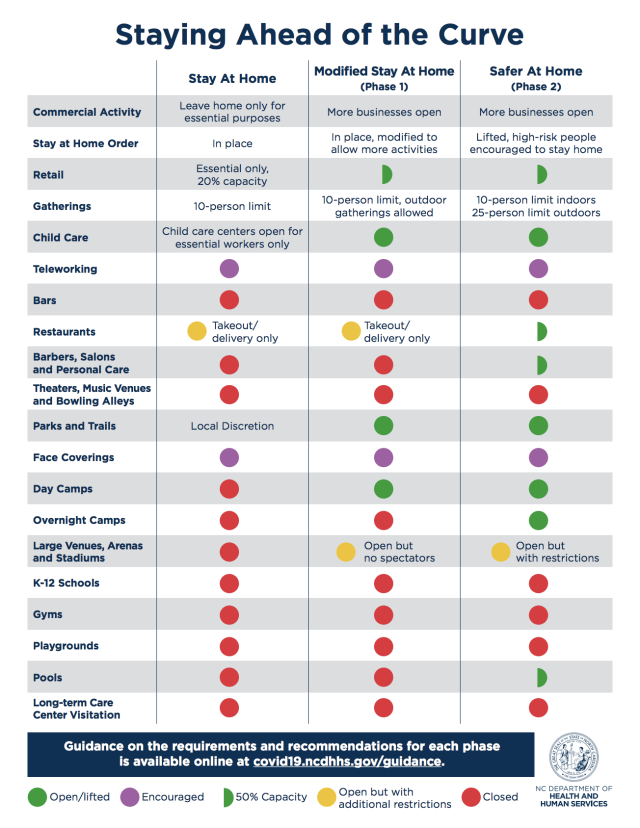 North Carolina by the numbers:
With our state continuing to open, I want to give you an update on the numbers. As of Friday, May 29, 391,231 North Carolinians have been tested for COVID-19. Out of those tested, 26,593 total have tested positive with 680 hospitalizations. So far there have been a total of 895 deaths with 14,954 recovered. My office is constantly monitoring these numbers as the data continues to change. For more information, visit here.
Bipartisan legislation I have recently introduced:
I am working on two bipartisan bills that will put our state in a better position to face a second wave and support our small businesses through this difficult time.
I introduced the Medical Supplies for Pandemics Act of 2020, bipartisan legislation to strengthen domestic PPE manufacturing to ensure the United States is better prepared for future public health emergencies.
I co-introduced the Paycheck Protection Flexibility Act, bipartisan legislation that would adjust the Paycheck Protection Program rules which have prevented some businesses from fully utilizing the funds to address the severe economic impacts of the coronavirus pandemic. Most significantly, the legislation would extend loans over a longer period of time and allow for some flexibility in where the funds can go – as many small businesses face high commercial rent rates for their retail spaces.
My plan to hold China accountable:
I recently released a plan to hold the Chinese government accountable for its lies, deception, and cover-ups that ultimately led to the global COVID-19 pandemic. Read my full plan here. I also discuss my plan in the video here and below.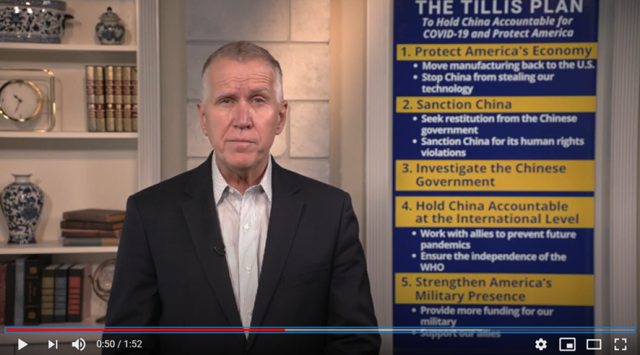 Thank you for reading, and as always please reach out to my office if you have any questions or need help with a federal agency and please stay safe.