Hurricane Florence Resources

"Our first responders, as well as local, state, and federal officials are already hard at work and preparing for the worst in order to mitigate losses. I urge all North Carolinians to comply with evacuation orders and make sure they and their families have an emergency plan in place and ready to be executed. While homes and material possessions can be repaired or replaced, human lives cannot. For the many North Carolinians whose homes are in the path of Florence's destruction, please know that my office will be here for you every step of the way if or when you need to apply for federal disaster assistance. In the meantime, the safety of all North Carolinians must come first." -Senator Thom Tillis
Important Resources
Instructions on how to plan and prepare for severe weather as well as access to real-time weather, flooding, traffic and shelter information can be found at ReadyNC.org.
For life-threatening emergencies, call 911.
For a toll-free hotline to speak with a trained specialist, call 211. They can provide you information on shelters, evacuation routes, storm clean-up, volunteer needs, and locating food and water. The service is available 24/7.
For road closures, call 511.
For Coast Guard search and rescue, call 1-757-398-6700.
For help finding fuel/gas, visit gasbuddy.com or download the app.
For shelter locations, visit redcross.org or call 888-892-1162.
For volunteer opportunities, visit nvoad.org.
*If you have trouble contacting emergency officials, my staff can be reached at (704) 589-7493.
Important Resources for Veterans
Veteran Hurricane Hotline Number: 1-800-507-4571
Pharmacy Customer Care: 1- 866-400-1243
*If you have trouble contacting emergency officials, my staff can be reached at (704) 589-7493
Before the Storm
Having emergency supplies in place at home, at work and in the car, including bottled water, nonperishable food items for three to seven days for each family member, prescription medications, first aid kits, flashlights, and extra batteries.
Creating an emergency communication plan with your family before the hurricane. Know where family members will be during the storm and how to get in touch with them.
Checking your insurance coverage and gather important documents.
Knowing your local evacuation plan and how to receive alerts.
During the Storm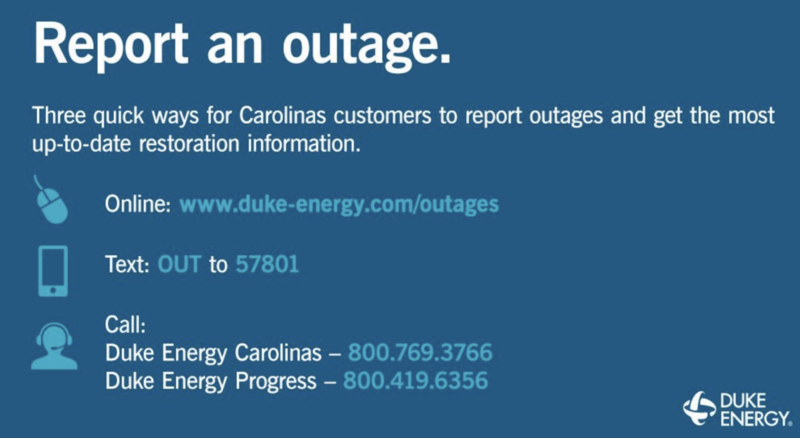 Customers may also report an outage or view current outages using the online outage map. Duke Energy also will provide updates on Twitter and Facebook to keep customers informed if significant outages occur. Crews will work as fast as possible to restore power. Please call your local power company for more information (See below).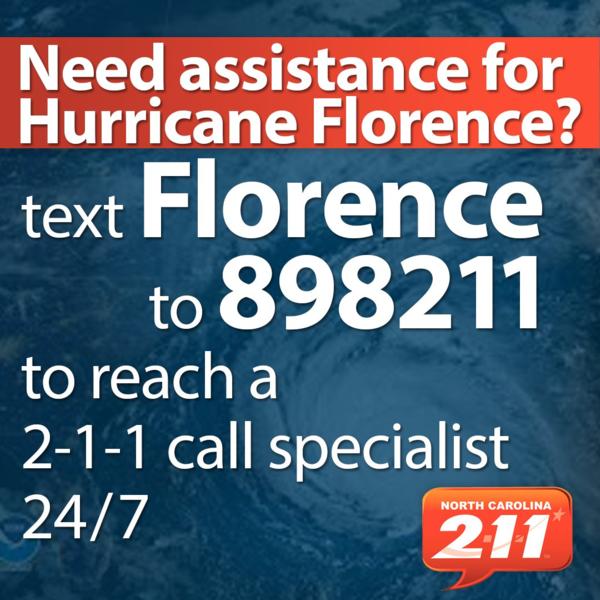 After the Storm
How To Apply For Aid
Apply online at www.disasterassistance.gov. Constituents may call the registration phone number at 1-800-621-3362; those who have a speech disability or hearing loss and use TTY, should call 1-800-462-7585 directly; for those who use 711 or Video Relay Service (VRS), call 1-800-621-3362.
FEMA has an app for constituents to upload pictures in order to document damage, apply for assistance, learn about the process, locate nearby shelters and local assistance in addition to numerous links and documents to help with preparedness, emergency relief and clean up/removal.