Thank you for your interest in contacting me! Please use the following form to share your comments and concerns. Please include your full name and address to receive a written response. Fields marked with a (*) are required. Please note, because of security measures you cannot cut and paste text into the message form below.
If this is a request for a special recognition letter from Senator Tillis, please click here
I look forward to hearing from you.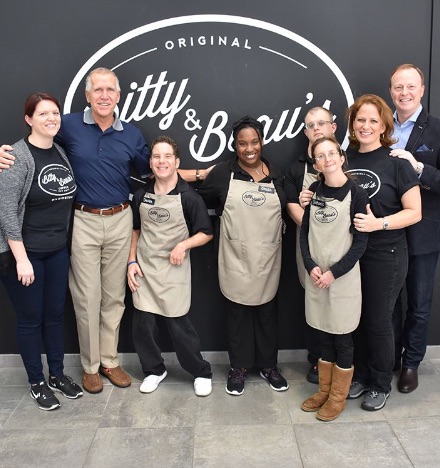 Contact Form
Note: Fields marked with an (*) are required.
Open Casework: Fill Out The Form On The Right
It is an honor to serve the state of North Carolina in the United States Senate. One of my most important duties is representing North Carolinians through constituent services. My office is here to serve you in any matter regarding a federal agency and I hope you will not hesitate to contact us when we can be of assistance.
Thank you again for the opportunity to serve you.
Help With a Federal Agency
If you are experiencing a problem with a federal agency, my staff will work to help you receive a fair and timely response to your issue. My office can help you resolve cases ranging from the Department of Veterans Affairs to the Social Security Administration. While I will do my best to assist you, I do not have the ability to override an agency's decision made in accordance with federal law.
The Privacy Act of 1974 requires that I have your written consent before contacting a federal agency on your behalf. An agency will not share any information about you without your written authorization. Please complete the Privacy Authorization Release Form with a detailed description of the situation and what you are seeking from my office. Please include copies of relevant documents that may be useful to your case.
If your case is time sensitive, please call my Charlotte office at (704) 509-9087.
Si necesitas asistencia en español, por favor comuníquese con la oficina de Charlotte.
Things to know when requesting assistance:
Due to the fact that I am a representative of the federal government, my office is unable to assist you with legal issues, private disputes or issues with your local or state government.
It is the long-standing tradition of the Senate to afford your Senator the opportunity to assist you. If you are not a resident of North Carolina, we will forward your information to the Senator that represents your state. To find your Senator, please visit www.senate.gov.
Casework Form
Note: Fields marked with an (*) are required.
Thank you for your interest in meeting with someone from our Washington, D.C. office. Senator Tillis enjoys meeting with North Carolinians, whenever possible, and appreciates the efforts of those who travel to Washington, D.C., for business or pleasure.
We understand the need to make plans but due to Senate business we are unable to schedule more than a few weeks in advance. In instances where a meeting with the Senator is not able to be scheduled, we will do our best to offer constituents the chance to meet with a member of his staff.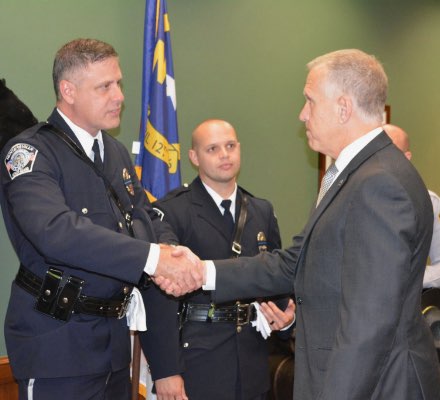 Meeting Request Form
Note: Fields marked with an (*) are required.
Contact Senator
Thom Tillis
Charlotte Office
10150 Mallard Creek Rd
Suite 508
Charlotte, NC 28262
Phone: (704) 509-9087
Fax: (704) 509-9162
Greenville Office
1694 E. Arlington Blvd.
Suite B
Greenville, NC 27858
Phone: (252) 329-0371
Fax: (252) 329-0290

Hendersonville Office
1 Historic Courthouse Square
Suite 112
Hendersonville, NC 28792
Phone: (828) 693-8750
Fax: (828) 693-9724
* Field Office - By Appointment Only
Greensboro Office
3200 Northline Avenue
Suite 150
Greensboro, NC 27408
Phone: (336) 885-0685
Fax: (336) 885-0692
Raleigh Office
310 New Bern Avenue
Suite 122
Raleigh, NC 27601
Phone: (919) 856-4630
Fax: (919) 856-4053
Washington D.C. Office
113 Dirksen Senate Office Building
Washington, DC 20510
Phone: (202) 224-6342
Fax: (202) 228-2563
Contact Form
Note: Fields marked with an (*) are required.