WASHINGTON, D.C. – Today, Senators Richard Burr (R-NC) and Thom Tillis (R-NC) testified before the Senate Committee on Indian Affairs in support of the Lumbee Recognition Act, legislation they reintroducedearlier this year to grant long overdue federal recognition to the Lumbee Tribe of North Carolina.
Senators Burr and Tillis urged the Committee to advance this legislation to the full Senate for consideration and final passage:
Senator Burr: "[T]he time for excuses is over. The time for action is now. It is time to finally do what should have been done over 130 years ago. It is time for the federal government to fully recognize the Lumbee tribe. I respectfully request the support of each one of you in helping to make that a reality."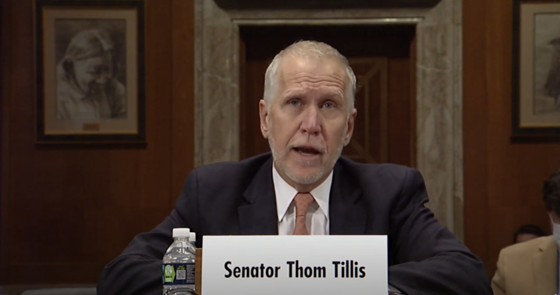 Senator Tillis: "As Speaker of the House in North Carolina, I learned about the history and the heritage of the Lumbee Tribe and saw firsthand the work they were doing in their community. They have been recognized by the state of North Carolina and are still seeking federal recognition today. The Lumbee Tribe has been in our state for hundreds of years, maintaining their cultural identity, and deserves to be federally recognized. I am proud to support their recognition because I know how important this is to the Lumbee people."
Watch a video of their full testimony here.
Background:
Earlier this year, Senators Burr and Tillis reintroduced the Lumbee Recognition Act. This legislation passed the House of Representatives on November 1, 2021.
Since 1988, legislation to federally recognize the Lumbee Tribe has been introduced in Congress 29 separate times – 15 times by a Democrat and 14 times by a Republican.
###